If you've upgraded from v2.x to v3.x and experience layout issues such as duplicate icons (admin area) or slow load times in the front-end, please be sure to "purge your cache" from your CloudFlare account.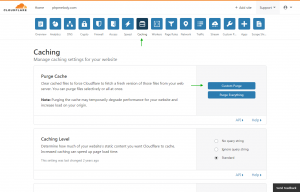 If you don't use CloudFlare, your webhost might be caching or compressing your CSS and JS files. Ask your webhost to purge the cache for your account.
And if you still experience problems with the front-end layout, please delete the files from your /Smarty/templates_c/ folder.